Event Hub
Rumor Control: Tekken 7 Release Date
The rumors don't stop in the FGC! Earlier this week, we reported on a rumor going around about Injustice 2's release date, which was shut down by game director Ed Boon. The rumor was started by the game's listing on the official Xbox store. And now, it looks like another digital storefront has given players hope of a release date for Tekken 7. As pointed out by David Yu on Twitter, Steam was listing the release date of Tekken 7 as Feb. 24, 2017: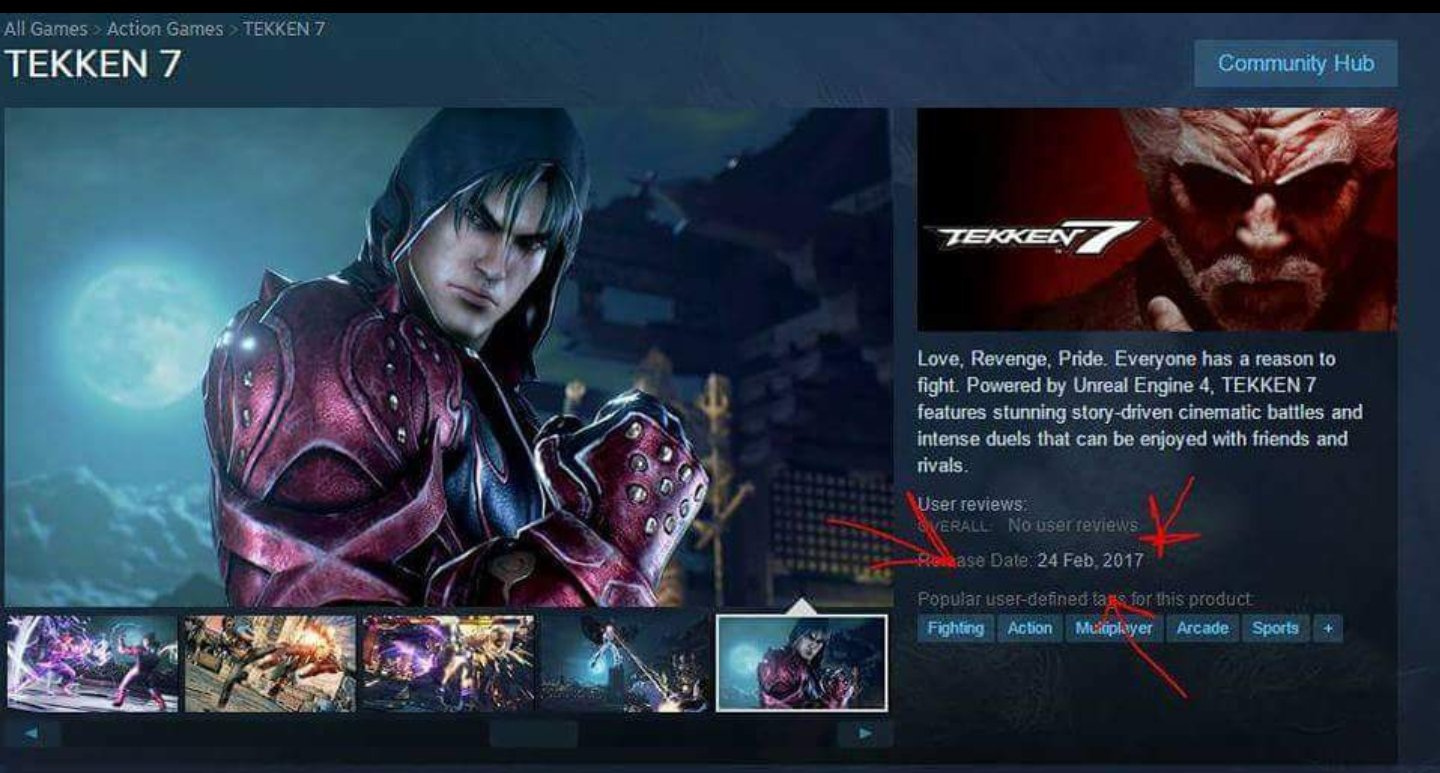 However, MarkMan was quick to chime in with the rumor control:



And sure enough, the Steam store has been updated and now lists the release date as "Early 2017."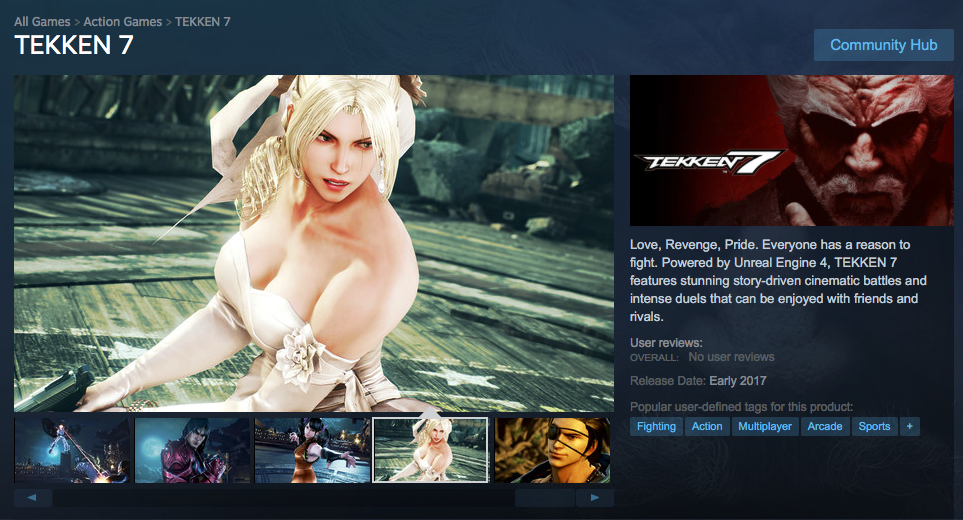 Looks like we'll have to wait a bit longer until we find out when the Japanese-arcade-only hit will be playable in the United States, though it seems like a good bet that we'll get it sometime in 2017.

Source: PVP Live