Beautiful Majora's Mask Statue Available For Pre-Order
"You've met with a terrible fate, haven't you?"

First 4 Figures has announced a brand new, life-size Legend of Zelda: Majora's Mask statue. It's absolutely beautiful and is available for pre-order as either a regular version or a limited exclusive edition.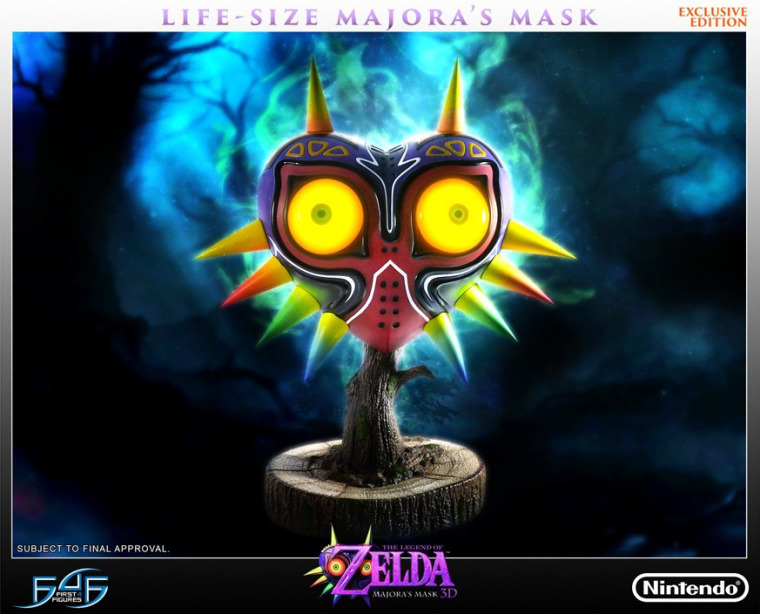 "The Majora's Mask is a mysterious artifact that was once used by the Ancient Tribe for their bewitching rituals. Despite being incredibly powerful, the ancient tribe sealed the mask away for fears that its great power may be used for dark intent… Centuries later, the mask is stolen, and then worn by the mischievous and unwitting Skull Kid, who not only is consumed by the mask's dark powers, but also becomes its unwitting slave, ready with a new found desire to create mischief and rain devastation on the world…"

The regular version will set you back $354.99, while the exclusive limited edition runs $384.99. The difference between the two is that the limited edition includes LED lights which cause the eyes to glow. The LED version is a timed edition -- meaning First 4 Figures will take pre-orders until January 24, and then that will be the edition size. So, if you want the LED lit version, you better jump on this ASAP.

As for scale, the mask is 25 inches tall, 23 inches wide, and 13 inches deep. This thing is BIG.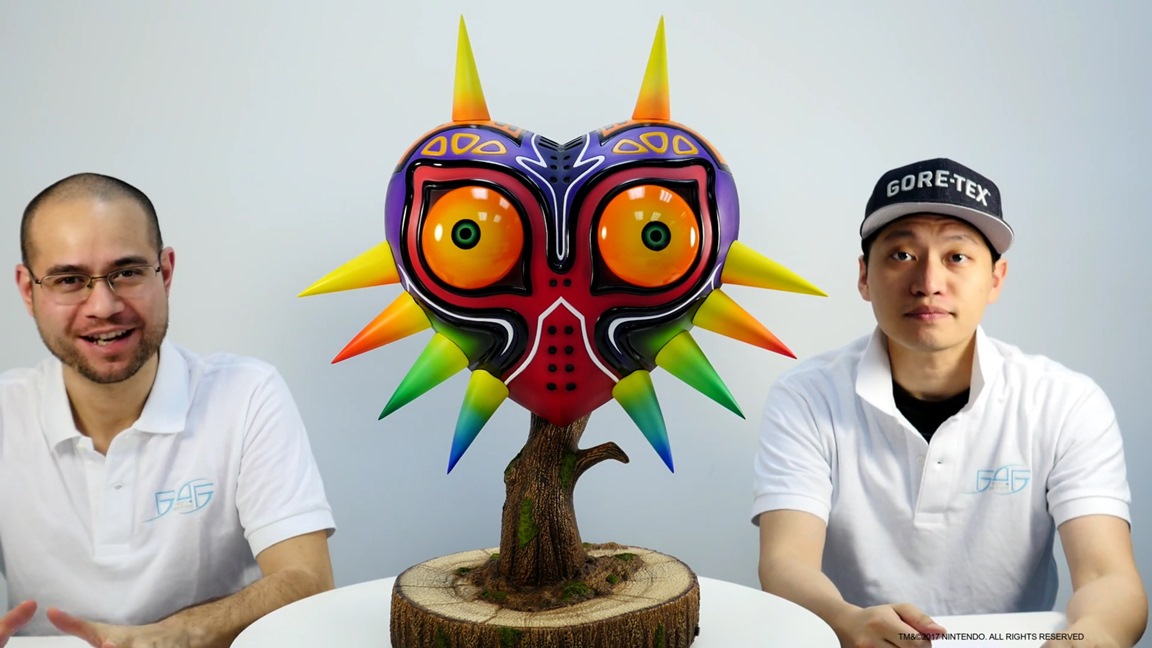 This is the first life-size replica in First 4 Figures' The Legend of Zelda line, hinting that there could be more to come!

You can purchase the regular edition here for $354.99 and the limited LED lit exclusive edition here for $384.99. This is an absolute must have for Majora's Mask fans. Check out more photos of the statue below!



And if you haven't seen it, make sure to check out professional chainsaw artist Griffon Ramsey's rendition of Majora's Mask made from wood! This one is unfortunately one of a kind and not available for purchase.