Yamazaki Returns In The King Of Fighters XIV
Written by Ryan St. Wrba​​

SNK revealed yesterday, in a new trailer, that Fatal Fury and KOF veteran, Ryuji Yamazaki, is making his return to the series in King of Fighters XIV.



Yamazaki's sporting his classic Fatal Fury look, and his moveset doesn't deviate from his popular iterations in KOF98 and KOF2k2. The only noticeable absence is his knife slash special attack.

The most discussed feature of the Yamazaki trailer is definitely his Climax Super which has him beating down his opponent with a variety of objects, including a fish and a ladder.


This is the second of four announced DLC characters for KOFXIV, and it seems SNK will be announcing an additional character each Wednesday until the new DLC releases on April 5th. Assumedly, all 4 characters will become available at that point, along with the previously announced DLC stages and costumes.



Predictions regarding the last 2 characters are still fluctuating. At this point, many suspect Vanessa to be guaranteed based on her likeness amongst the 4 silhouettes that SNK teased. She's expected to be the tall figure standing straight. The fourth, and most mysterious figure, is mostly obscured by Yamazaki. Many suspect a second male character, with the frontrunners being Shingo and Rock Howard.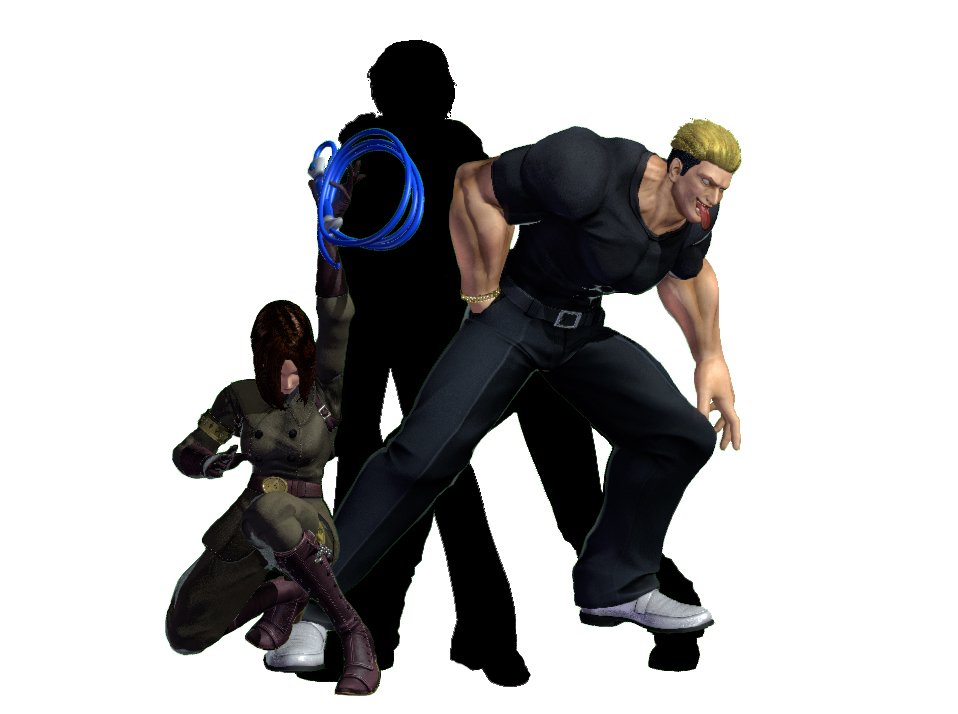 Of course, I expect the most mysterious one to be revealed last, so I'm giving a pre-emptive KOFXIV welcome to Vanessa before her inevitable announcement next Wednesday.