Mondo Releasing Killer Resident Evil Poster Tomorrow
If you're not familiar with Mondo, you should be.

The Austin, Texas-based print shop and gallery is known for its highly sought-after posters of films, TV shows, and comics, along with vinyl movie soundtracks, VHS re-issues, toys, and apparel.

On Thursday, April 13, Mondo will be releasing this absolutely killer Resident Evil screen-printed poster by Sam Wolfe Connelly: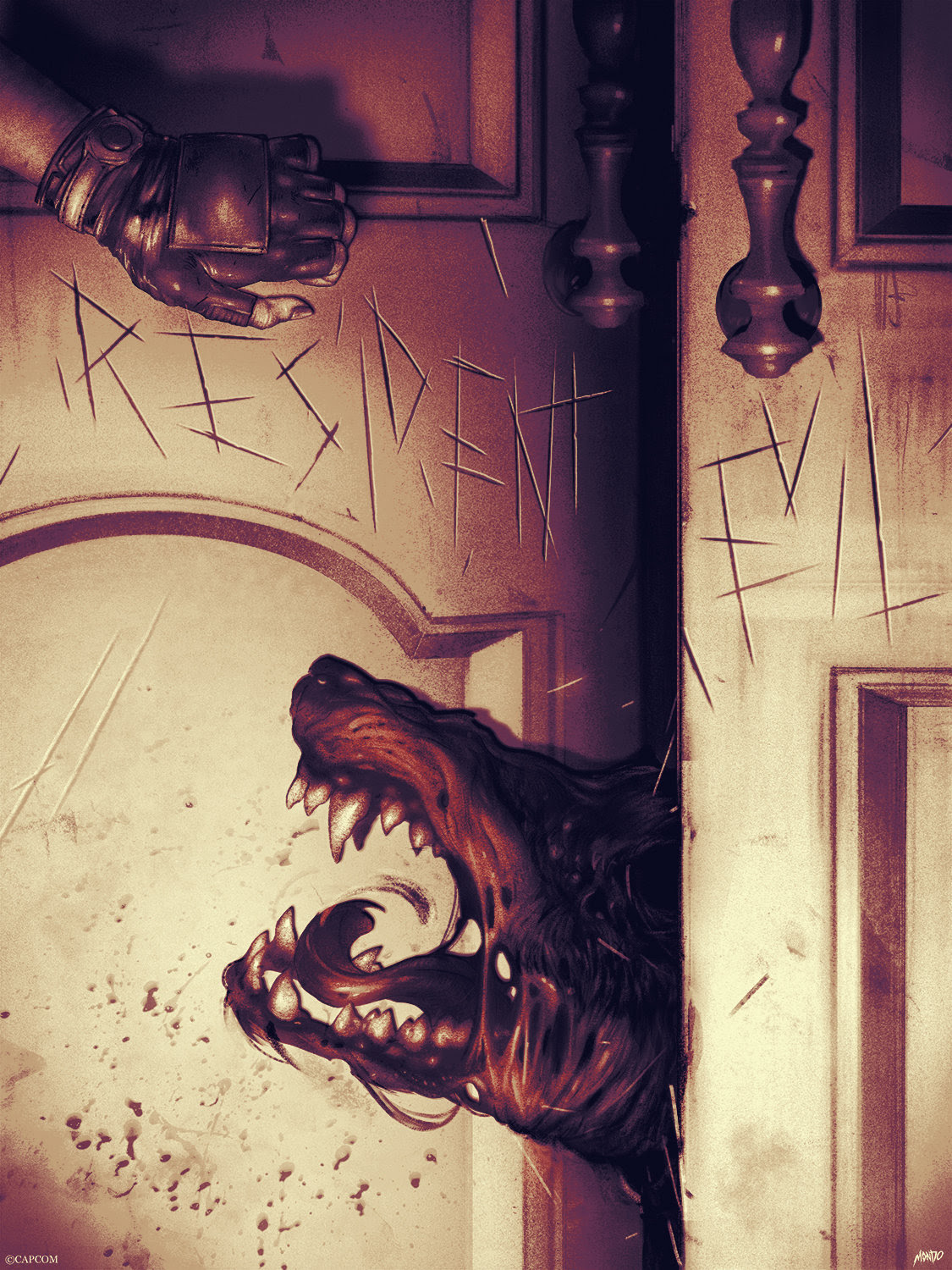 "Before even starting on this poster I knew exactly what I wanted to do for it," Connelly said on Mondo's site. "I remember playing this game as a kid for the first time at a friend's house with all the lights turned out. One of the first unexpected jump scares is a dog trying to snap at you through the mansion doors when you try to exit. Of course we all screamed like crazy and then tried to play it off like we weren't scared. I think thats a moment a lot of people shared with this game and series."

As a fan of the series since its first game, I'm a huge fan of this poster. It perfectly encapsulates the horror, tone, and style of the original Resident Evil. I remember the first time I ran into a zombie dog, and it absolutely scared the bejeezus out of me.

The poster will be available at a random time on April 13 for $45. There are only 150 copies available, so if you want one, you'll have to act FAST. I recommend following Mondo on Twitter and staying up to date on their tweets for the drop. You'll be able to try your hand at scoring one on Mondo's site.

What do you think of the poster? Will you be trying to grab one?